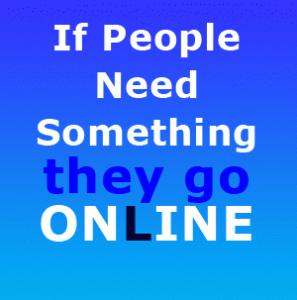 I am simply speechless when I see companies without a website or any online presence at all.  I personally don't use the phone book anymore… I use the internet.
Having a website is a must now a days if a company wants to grow or remain competitive, but incorporating social media is also very important.  Social Media is not just to tell people what you had for breakfast that day. Businesses across the world are using social media to spread the word of their products/services and expertise.
It's pretty simple… the more content you have online about your business, the more likely your content will be discovered by someone who is looking for  what you have.
Creating an online presence is the first step, but engaging customers with reviews, experiences and having them talk about your product…that's golden!
If you need help with your online presence or want to expand beyond your website, visit us at http://www.rainandcompany.com
Until next time!
Helene